2020 Jeep Cherokee
---
The 2020 Jeep Cherokee has two years' worth of updates since the previous version, and it is still a great choice. If you want an SUV with the latest technology, then you'll find the perfect combination of features on the latest models.
Search Inventory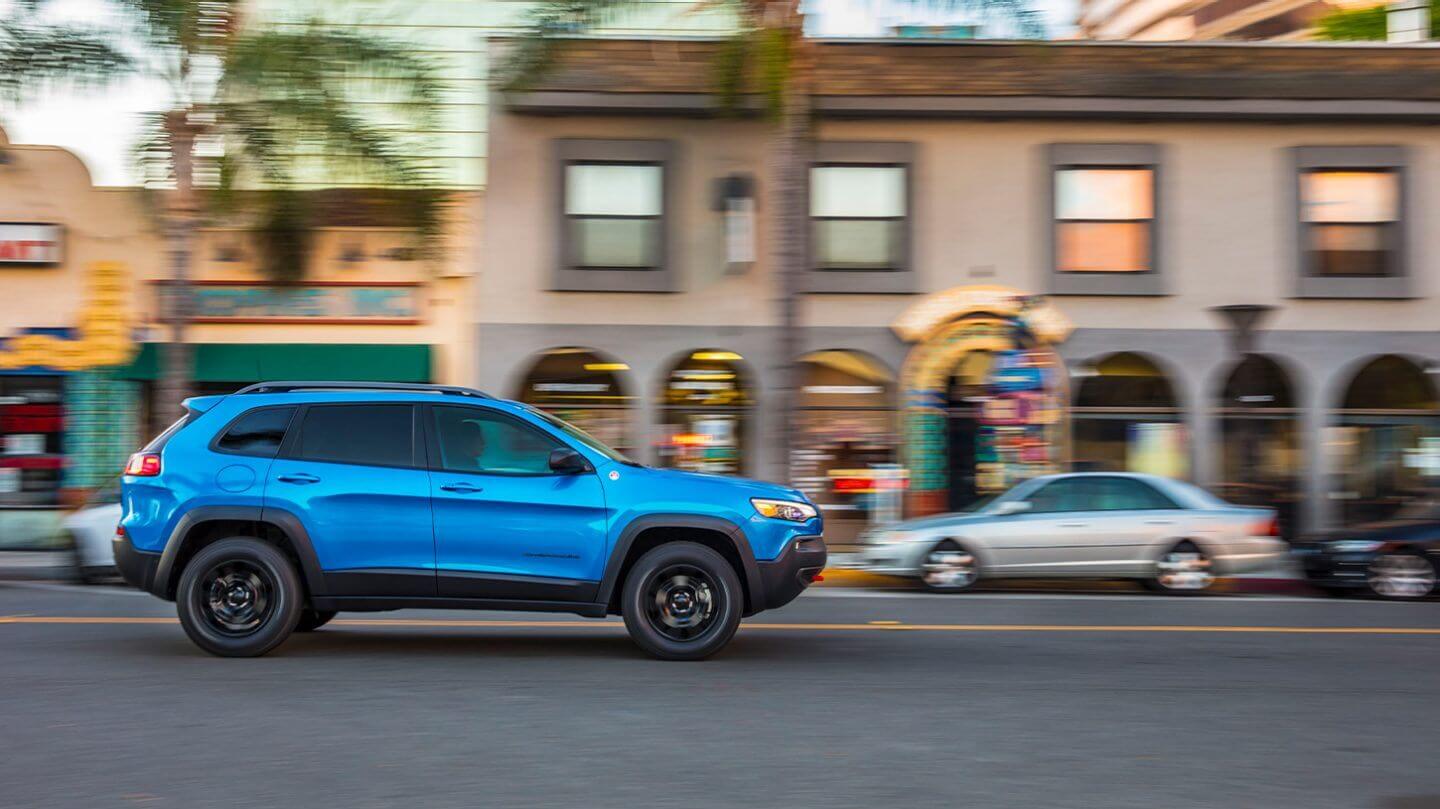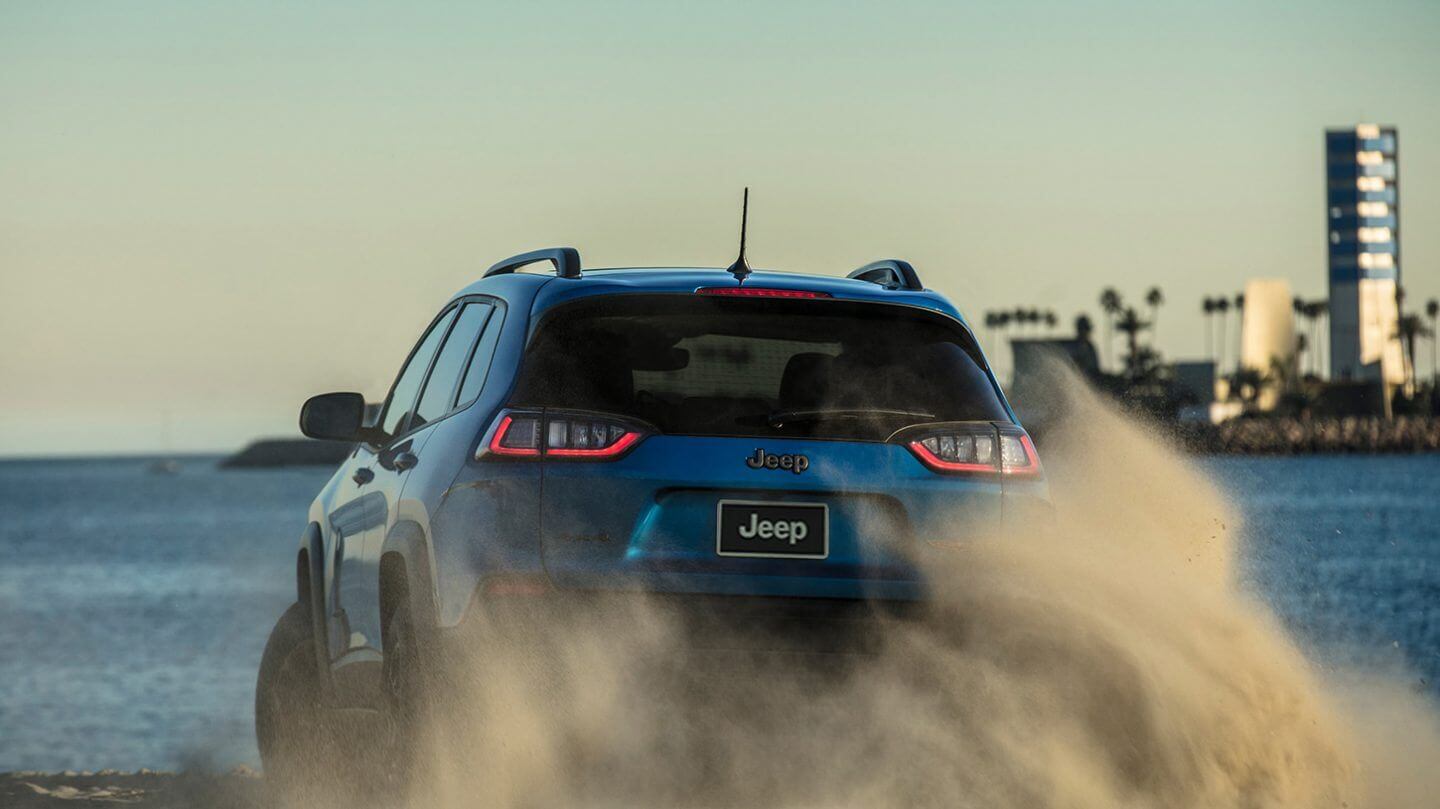 Trim Levels
---
There are five main trim levels for the 2020 Jeep Cherokee: Latitude, Latitude Plus, Limited, Trailhawk, and Overland. The Trailhawk is only available in an all-wheel-drive version, but for the other trims, you can choose front- or all-wheel-drive options. The Latitude trim includes 17-inch wheels, a rearview camera, and automatic LED headlights. The Latitude Plus includes a power liftgate and remote start. The Trailhawk is the trim level designed for off-roading, with the all-wheel-drive system, all-terrain tires on wider wheels, higher ground clearance, locking rear differential, tow hooks, skid plates, and a suspension system that has been specially tuned for off-roading.
Engine
---
The standard 2020 Jeep Cherokee features a 2.4-liter four-cylinder engine which is not turbocharged. However, you can choose either a V6 or a turbocharged four-cylinder which both offer great fuel economy and power. There is a choice of all-wheel-drive systems, including Active Drive I or II with Active Lock featured on the Trailhawk trim, so if you want a vehicle that can tackle some serious off-roading, then you will find an option to suit you. The standard 2.4-liter V6 engine which gets 180 horsepower and 170 pound-feet of torque. The upgraded version is the 3.2-liter V6 which gets 271 horsepower and 239 pound-feet and the turbocharged 2.0-liter horsepower and 295 pound-feet of torque. All of these options come with a nine-speed automatic transmission and you can choose between two different levels of four-wheel drive.
Performance
---
The front-wheel-drive options achieve gets 22 miles per gallon in the city and 31 on the highway, and the four-wheel-drive version gets 21 miles per gallon in the city and 29 on the highway. The Trailhawk four-wheel-drive delivers 18 miles per gallon in the city and 24 on the highway. If you want a vehicle that is suitable for towing, then you can choose a configuration that will handle as much as 4,500 pounds.
Interior
---
The high-mounted cab of the 2020 Jeep Cherokee gives you an excellent view of the road, and there is plenty of headroom to accommodate even the tallest drivers. The rear has plenty of legroom, making it a comfortable choice for passengers. The windows are wide enough to offer excellent visibility with reassuringly few blind spots. There are a number of options for interior design combinations, so you can find a style that meets your needs and suits your tastes. There are also plenty of technological features to choose from, including an 8.4-inch infotainment screen that can be paired with your smartphone to give you a host of controls through a single interface.
Safety Features
---
The safety features for the 2020 Jeep Cherokee include stability controls, which limit the power to the engine when there is a risk of you losing control. You also get ABS and airbags at the front, side, overhead, and at knee height for protection no matter what happens. You can choose safety packages that offer blind-spot monitoring, adaptive cruise control, forward collision warning, and automatic braking to help keep you safe on the road.